Constructed by the rock gnomes as the ultimate weapons, the warforged are a seasoned, curt, and coldhearted race, with their frozen island capital of Mastia embodying that. Warforged long for and are driven by purpose, for it is purpose that stirred their inanimate form to life, and as such will do all in their power to find something worth fighting for. It is known that warforged who lose their purpose or cannot complete their purpose are driven to madness, apathy, and even suicide, and so the warforged live every moment in service to their cause. However, since the destruction of the rock gnome's homeland of Satrum at the hands of the Izerians, the secrets of constructing a warforged have been lost, sending the race into a constant decline. However, in the face of such disaster, the warforged continue on, believing that they can never die, but only can lose their purpose. Warforged appear as suits of armor, but where there would be a man within is instead a complex series of gears and magical mechanisms, powered by their very souls.
Ability Score Increase. Your Strength and Constitution scores increase by 1.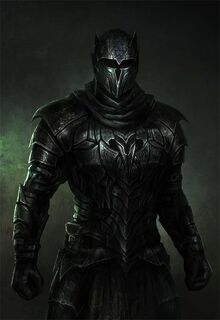 Size. Warforged are generally broader and heavier than humans. Your size is Medium.
Speed. Your base walking speed is 30 feet.
Composite Plating. Your construction incorporates wood and metal, granting you a +1 bonus to Armor Class.
Living Construct. Even though you were constructed, you are a living creature. You are immune to non-magical poison and disease. You do not need to eat or breathe, but you can ingest food and drink if you wish. Instead of sleeping, you enter an inactive state for 4 hours each day. You do not dream in this state; you are fully aware of your surroundings and notice approaching enemies and other events as normal.
Naval Raider. You are proficient in water vehicles and navigator's tools.
Languages. You can speak, read, and write Common and one other language of your choice.